Start Accepting Bitcoin Payments In ONE Day – Done For You!
Increase Sales While Saving Big On Payment Processing!

Is Your Online Store Ready For "The Future of Money"?
Because The Future is HERE – It's Called… Bitcoin!
Accept Bitcoin Payments DIRECTLY From Your Customers
NO Third Party Processor Needed!
Get On The Wave of Businesses Accepting Bitcoin!
Low One-time Fee Covers Entire Setup!
No Commissions, Processing Fees, Chargebacks, or Reserves – EVER.
Order Your Store Integration For A Low One-Time Set-up Fee:

Woo/Drupal/Magento/PrestaShop – Only $197

Shopify – Only $47




Includes First Year of BTCPay Hosting

Then pay as little as $8.00 per month for BTCPayServer Hosting and Maintenance (just .26 per DAY – if paid annually!)

NO HIDDEN COSTS. NO ADDITIONAL FEES. PERIOD.
Our Service Currently Supports These E-Commerce Apps & Platforms…
No Special Skills or Technical Knowledge Needed – We'll Take Care Of Everything!
Our Integration Service Is Simple And Straightforward.
First, we'll set up and configure your dedicated BTCPay server account. This platform handles all of the back-end functions to work with your store. We require no confidential or personal information. Then we'll install and fully configure the BTCPay software/plugin on your store site installation.
Once everything is completed and tested, your customers will have the option to pay for their online purchases via Bitcoin – directly to you!
The newly-added Bitcoin payment capability will show up natively on your existing array of payment options. There are NO transaction fees other than the standard Bitcoin network transaction fees (usually just a few cents per transaction). The received Bitcoin goes directly into your own custodial wallet.
Optimum Privacy and Security!
Because there is no payment processor or third party involved, you have full custody and control of your Bitcoin at all times.
You will never have to trust your private keys to any company or provider. The only thing you provide us to complete installation is your wallet's public key. No other information is required or needed.
Gain New Visibility To Millions Of Potential Customers Worldwide!
As part of our integration and onboarding service, we also get the word out to the Bitcoin community about your store's acceptance of Bitcoin!
There are millions of people around the world looking for products and services that they can buy with their Bitcoin, with more coming aboard every single day. We will make sure that the news about your store gets out!
We Remove All The Guesswork and Learning Curve – Your Online Business Will Be Accepting Bitcoin Within A DAY!
When You Become Part Of The BTCPay Community, You're Joining a Global Movement!
What makes the BTCPay project so unique?
It's NOT a for-profit company. It's a 100% open-source software development project and FREE to the public. The software and applications that are developed by the BTCPay project are supported by independent programmers and expert engineers around the world.
BTCPay embraces the concept that global commerce should be democratized and accessible to everyone. By tapping into the decentralized and borderless power of Bitcoin, merchants and business owners gain unprecedented power and autonomy. They can expand their markets, gain more customers, and increase their global visibility with greater ease.
At the same time, they can dramatically reduce costs and reduce their exposure to adverse actions taken by banks and even their own governments.
The Perfect Way To Prepare Your Online Business For The NEW Generation of Global Commerce!
Seamless Integration
BTCPay utilizes native API's to work with WooCommerce, Magento, PrestaShop, and Drupal. No special coding or modifications necessary!
We Handle Everything!
Our team of fully-trained professional admins handle the entire integration process for you. No learning curve, no guesswork!
Your Keys – Your Bitcoin!
You maintain 100% control of all Bitcoin payments received on your store at ALL times – NO Third Parties!
Full Training & Tutorials
You'll learn everything you need to know with our easy tutorials as well as BTCPay's documentation and videos!
No Fraud, Reserves or Chargebacks!
When you receive a payment via Bitcoin on your BTCPay platform, you receive the funds in your wallet immediately. No delays, no holds, no reversals – EVER.
Ready For the Future!
With BTCPay, your online store will always be ready for the future. You'll be able to easily add on other coins as well as payment layers such as Lightning Network!
Works With Your Existing Installation
No need to upgrade or modify your server hardware or software. BTCPay integrates seamlessly with your existing installation!
Save BIG On Merchant Fees!
Everytime a customer pays you with Bitcoin, you gain another 2-5% of profit per sale on average. Plus, you get your money immediately – No FLOATS or ROLLING RESERVES!
Now Your Business Can Truly Become Part Of The Next Wave Of Global Commerce…
By leveraging the power of BTCPay's open-source software as well as our value-added service and support, your business will be well-prepared for the future of online commerce. And make no mistake, that future is happening RIGHT NOW.
Best of all, you'll be doing it all in a way that's virtually RISK-FREE and has literally ZERO downsides.
Rest assured that your BTCPay server installation will be fully supported and continuously updated behind the scenes. There are new innovations, user-friendly updates, and many more innovations coming at lightning speed!
Take The Essential First Step NOW To Prepare Your Business For The Future of Online Commerce…
Setting Up Your E-com Store To Accept Bitcoin Is Only Part Of What We Do!
We'll Help You Get More Customers Too!
We'll Make Sure That The Bitcoin World Knows All About Your Store!
Our team of social media and PR experts will prepare a highly-effective campaign for your store.
We'll get the word out to the Bitcoin community so they know about what you have to offer. We'll also get you added to BTCPay's global directory for even more visibility to shoppers looking to spend their Bitcoin.
Benefit from our strong presence and networking on sites like Reddit as well as Facebook, Instagram, Twitter, and other major social media outlets. Rest assured that you will see an increase in store traffic and hopefully higher sales!
We Will Help You Succeed!
By being a first mover in your niche, your store and brand will gain a level of traction that delivers a significant edge.
There are literally MILLIONS of buyers around the globe who prefer spending Bitcoin over fiat currency. It's a whole new market ready to be tapped.
And what better way to gain an edge over your competition than to be one of the first to accept Bitcoin?
Here's What We Do For You:
First, we'll walk you through the entire process of setting up your Bitcoin wallet. Then we'll show you how to provide us with your wallet's public key. This is the only information that we need from you.
Next, we'll set up your secure BTCPay server on our high-performance server node infrastructure. This provides the secure backend system that your store needs to process your customers' Bitcoin payments, and send the funds to your wallet without requiring any third party or outside service.
Next step… we'll install the needed software on your Ecom store installation. Then we'll configure everything so it's connected to and works with your BTCPay server setup. We'll fully test it with you to make sure that everything works properly.
Finally, our PR team will run a publicity campaign to announce your store's acceptance of Bitcoin. This is done via press release and well-placed posts on Facebook, Instagram, Twitter, Reddit, and more to get the word out to Bitcoiners worldwide about your store!
Start Taking Bitcoin Payments In As Little as ONE Day!
No Headaches, No Hassles, and NO Middlemen!
Increase Your Profits Per Sale By 2-5% Or More!
Reduce Risk Or Losses Due To Chargebacks, Fraud, and Other Payment Processor Issues!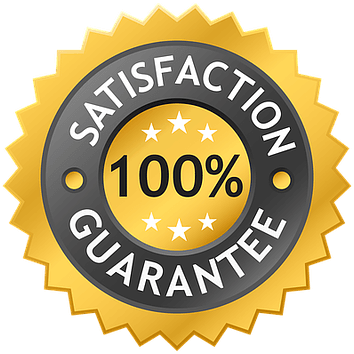 We Guarantee Satisfaction.
We guarantee that your installation will be fully operational, secure, and trouble-free. We provide ongoing support after the installation for any issues pertaining directly to the BTCPay Server and software.
Keep in mind that we offer support via on-site chat and/or support ticket. You should get a response within 24-48 hours in most cases.
Now Is The Time To Get Your Business On Bitcoin The RIGHT Way. Let's Get Started!
Order Your Store Integration For A Low One-Time Set-up Fee:

Woo/Drupal/Magento/PrestaShop – Only $97

Shopify – Only $147




Pay As Little As $8.00 Per Month For Your BTCPayServer Hosting and Maintenance (just .26 per DAY if paid annually!)

NO HIDDEN COSTS. NO ADDITIONAL FEES. PERIOD.
One Price Covers Everything – NO Hidden Fees or Additional Charges!
We Look Forward To Helping You!
P.S. Have any questions? Please check the FAQ below, chances are you will find the answers you need. If you still have questions, please be sure to contact us via the handy chat icon on the lower right of your screen. We're here to help!
P.P.S. Just want to remind you that for one LOW price we will get your Ecom store taking Bitcoin seamlessly and securely! Best of all, with NO intermediaries, payment processors, or merchant banks. You'll earn more profit on every sale that's paid for with Bitcoin. It's a NO-LOSE proposition! 🙂
Frequently Asked Questions
I'm not very tech-savvy, what do I need to know to get my store to accept Bitcoin?
All you need is the implementation of BTCPay on your store, which we take care of for you. We'll walk you through setting up a wallet for your business (and how to use it) as part of our service. And… that's it! You don't need any special or technical knowledge to start accepting Bitcoin.
Once everything is done, we'll provide you with the essential information that you need to know, and provide you with more in-depth information via BTCPay's ample library of information and documentation. Also remember, that you can contact our support any time you have a question or an issue. We're always available to help!
Why should I choose your service and BTCPay over other payment processors?
We provide a service to facilitate merchants who want to utilize Bitcoin as a payment option, but without needing a third-party service or intermediary to do so. Once we here at BTC4Biz get you set up on your own BTCPay Server installation and have your store configured to work with it, you don't need anything else to start accepting payments.
It's important to understand that BTCPay's software is an entirely free and open-source system. It's not owned or operated by a company. It's also 100% non-custodial software, meaning that it doesn't touch or hold your funds in any way, shape or form. Most private third party processors do in fact hold or retain your Bitcoin as part of their service.
Because BTCPay is 100% peer-to-peer, all payments submitted by your customers go directly to your software or hardware wallet. NO private or intermediary payment process can do this. You will save anywhere from 2 to 5% on processing fees, as well as protect yourself from fraud, chargebacks, rolling reserves and other problems associated with standard merchant banks and payment processors.
With BTCPay, you are your own bank!
What does the hosting fee cover? Do I have other options so I don't have to pay that?
For most online merchants, having the BTCPay Server hosted on a low-cost VPS (and maintained by us) will be the easiest and most cost-effective option, by far. Also bear in mind that we fully manage, support and update your server installation for you as part of our service. That said, be aware that there are other ways that you can host your BTCPay server. You can run it on your own VPS, internally as a self-hosted solution, on a home server or even a mini-computer like a RaspberryPi or CasaNode.
NOTE: If you have another solution for your BTCPay Server hosting, simply notify us on the order. We will only need temporary access to your BTCPay Server account in order to complete everything.
Also be aware that you have the option of moving or changing the hosting of your BTCPay server anytime. That said, we're confident that you will find our hosting solution to be a great solution that delivers value, ease, and peace of mind.
Why Is The Setup Fee Higher For Shopify Than The Other Ecom Store Platforms You Currently Support?
The implementation for Shopify requires a bit more coding integration and work by our developers, as well as the installation of a specialized backend script. Rest assured that integration has been tested on hundreds of Shopify installations and it works seamlessly without any significant issues. Be aware that it may take a bit longer to get your integration scheduled, but rest assured that it will get completed in a timely manner.
What if I want my Bitcoin exchanged into my home currency? Will the system handle that?
If you have an account with one of the major Bitcoin/crypto exchanges, we can implement an automated transmuter system that will instantly exchange your Bitcoin into the fiat currency of your choice via your exchange's API. The funds will then be in your exchange account awaiting withdrawal. Be aware that this implementation requires additional configuration at additional cost due to increased tech/developer time.
If you would like to find out more, please contact us via our support chat system on the lower right of your screen.
What if I have any problems or issues? Do you provide any ongoing support?
We are available 24/7 via our online chat and support ticket system to help with any issues directly associated with the BTCPay plugin or any other scripts/software that we install on your site. Furthermore, we also provide full support on the BTCPay server account that we host and manage for you for the monthly fee.
Also keep in mind that BTCPay has an amazing open source community, and you can easily communicate directly with them via their chat server with any questions or problems.
In any case, rest assured that we'll be available to help you whenever you need it!